Tilly Campbell-Allen: Commissions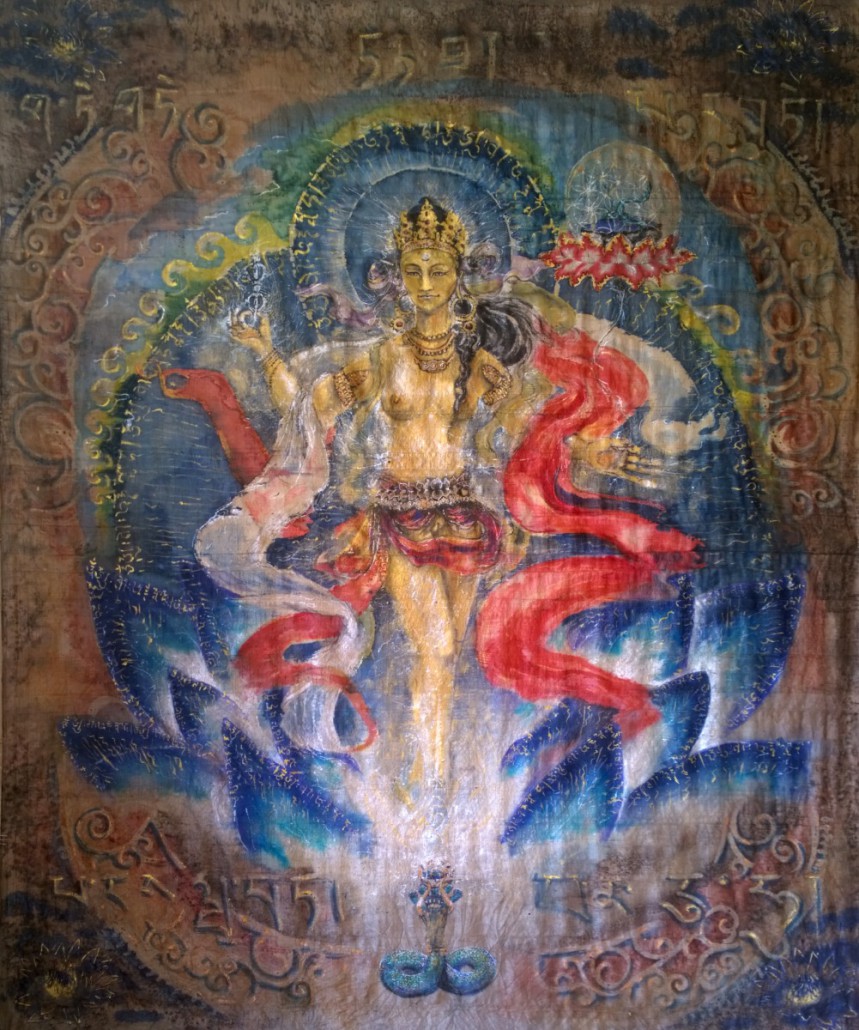 About Tilly's Commissions:
Tilly offers originals and commissions of her silks ranging to mural in size. If it's a very large project, the silks will come in strips to place together.
All the art is a combination of research and intuition and often has an 'artifact' feel to it with frayed edges and an increasing use of natural dye to create unusual back grounds.
Typically her work is iconographic, with uncustomary painted offerings of deity, visualised meditations, 'symbolic hybrids' with layers of meaning, mask images and totems, whilst honouring the root symbolism of the subject painted.
The type of commission is open to the client. Tilly can free-reign paint the requested subject or can work closely with specifics details.
Tilly offers two types of artwork commissions: Symbolic art and custom silk murals.
Symbolic art commission types:
Masks
Visualizing Meditations
Stylized Deity  
Symbolic Hybrids
Iconography
Silk Murals: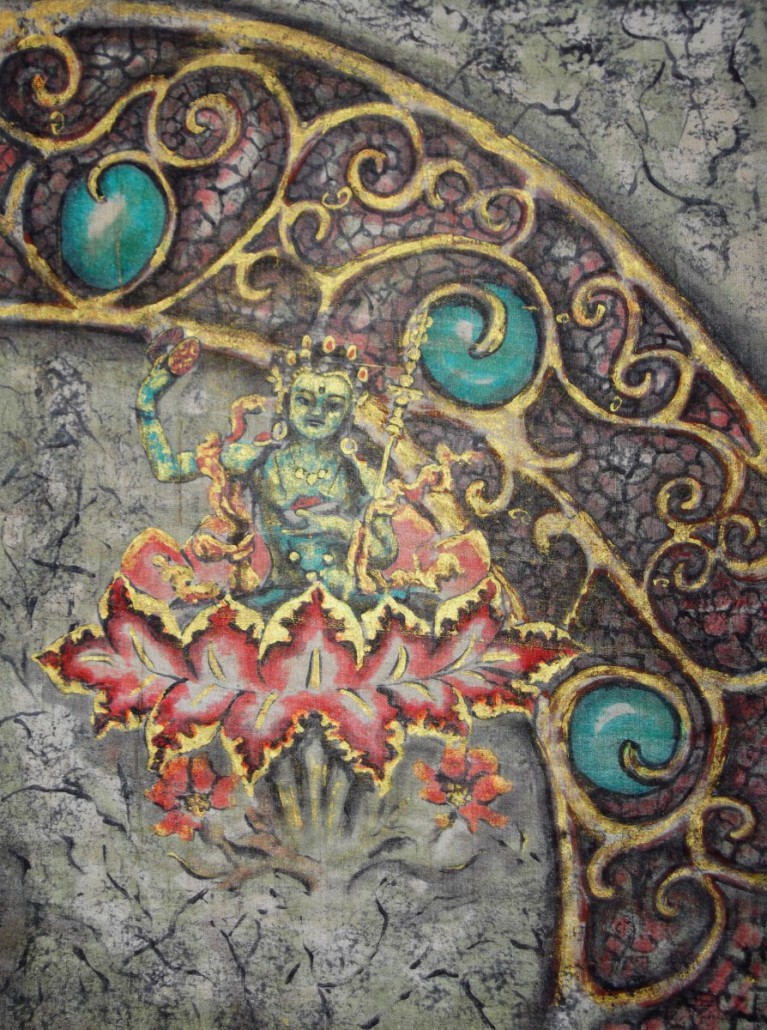 Dating back to the 17/18th century, China found itself exporting it's silk art on to the walls of
Europe. The aristocratic Europeans had quickly fallen under the magical spell of the delicate
Chinoiserie, gracing walls of the royal and affluent, leaving a legacy that stands today. There
is undoubtedly something majestic about having a hand painted silk wall.
I use only ethically sourced unbleached Ahimsa silk that comes in strips of 42″ wide.
Silk murals start at 42″ x 2 yards. (approximately 100cm x 183cm).
Mounting these murals is as easy as applying a glue (a good quality silk wallpaper paste is
recommended). You can fix the painting directly to a clean smooth wall, mounting board,
door or even a ceiling, making it far more versatile than a standard framed piece of artwork.
Depending upon the size, once fixed in place, you can frame around the image or leave it as
a stand alone 'fresco' or feature wall.
To discuss a commission please contact me. Prices start at $3000 incrementing with
complexity and size.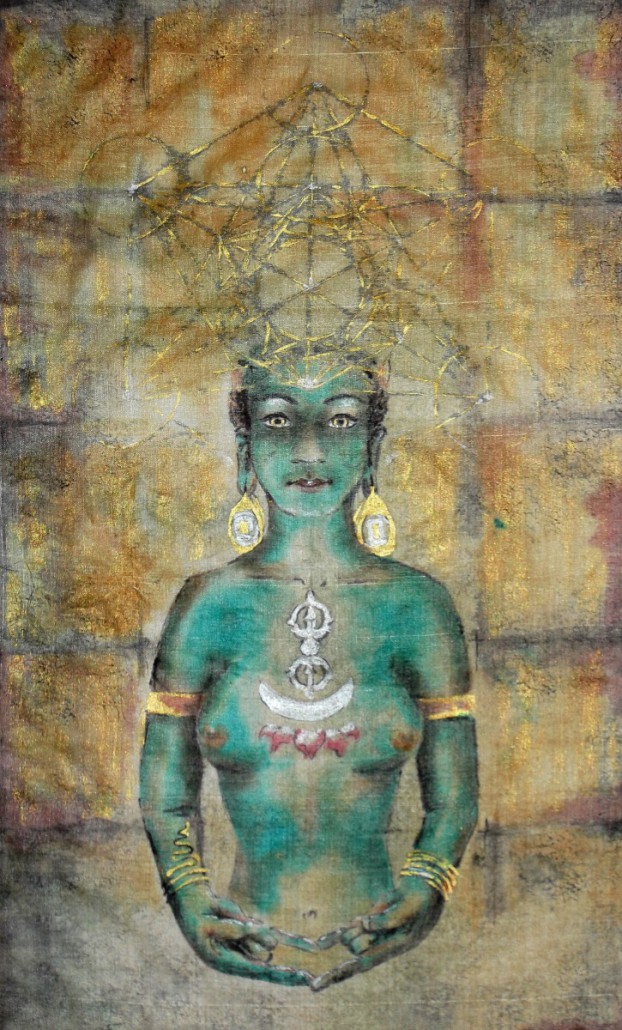 Paintings will be posted tissue wrapped and in postal tubes.
You may make requests and inquiries for original commissioned Silk murals, both large scale and small, through our request form here.