Art Canvas Recommendations
&

Stretched Canvases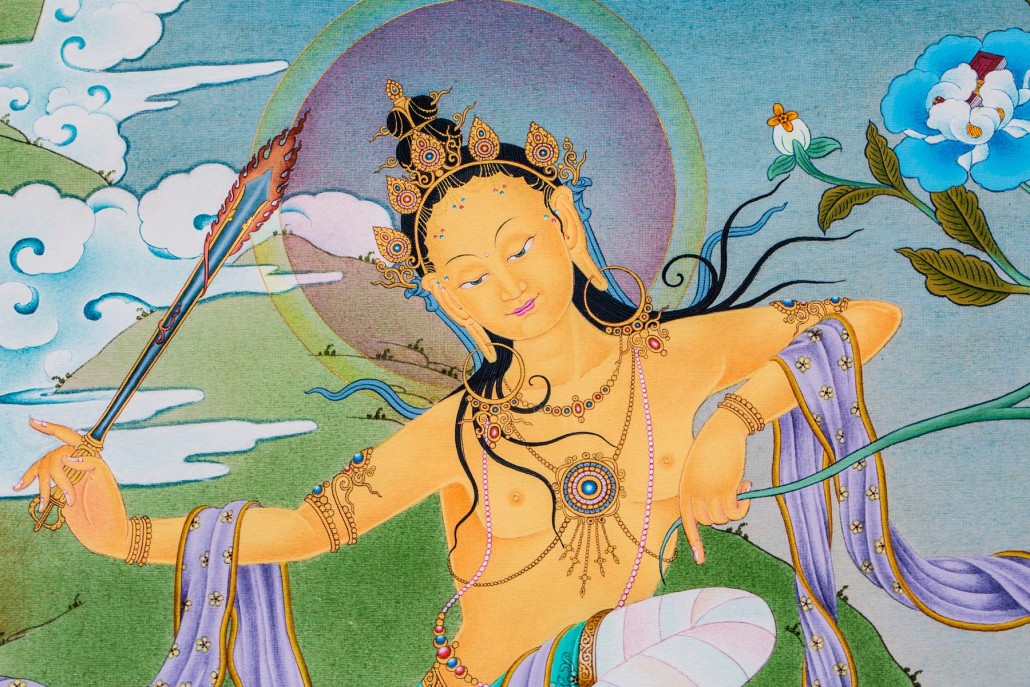 Dakini As Art: Art Canvas Recommendations & Stretched Canvases
For many of our artists artworks, canvas prints make a lovely option.  Especially fortraditional thangka prints for artists such as Image of Enlightenment, canvas prints are suggested: Hahnemühle Daguerre Canvas (matte) and Hahnemühle Goya Canvas (satin) are the recommended mediums.
Some of our artists offer primarily canvas prints: All of Paola Minelli's paintings (excluding line drawings) are solely printed on Hahnemühle Daguerre Canvas and Faith Stone also solely offers canvas prints, all selections, of her originals.
For those who wish for your canvas print to be pre-stretched with a wooden inner frame – like a traditional painting – ready to hang, Dakini As Art can have your canvas prints mounted at our high-end printers.  Just select at time of choosing your preferred canvas for your desired artwork.
These 'Ready To Hang' Canvas prints make EXCELLENT GIFTS or are excellent for those who wish to receive their artwork completely READY TO DISPLAY ON ARRIVAL.  They are exquisite.
We generally recommend canvas stretching at the time of order especially for the two smallest print sizes, due to increases in shipping cost as well as the factors involved in shipping large art works, as opposed to rolled art canvases in secure poster rolls.  However there are many who prefer to have the finished, fine artwork delivered upon order, and we can facilitate in all cases.
For larger canvas orders, it is sometimes is best to stretch your canvases locally at a professional framer, which frame shops anywhere can handle easily.  There is often less cost and logistics with shipping.  This is especially the case for our largest, 24″x36″ print sizes.  Custom requests are still received and reviewed.  There will be additional billing in these instances.
We are happy to assist you in any way in making your selection and investment in sacred art a treasure for the decades to come.