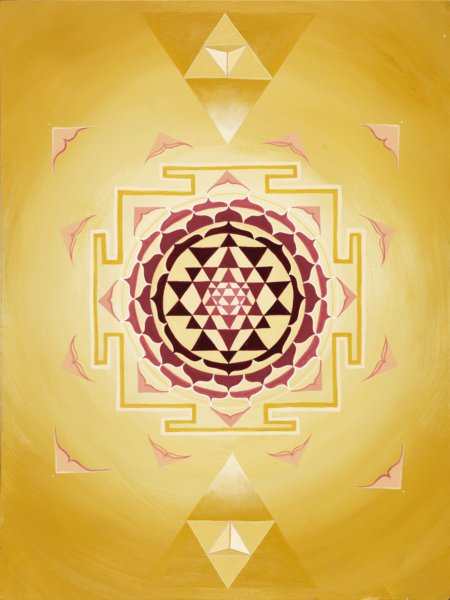 Coming Home (Canvas Print) – Kali Levitov
A painting inspired by the Sri Yantra, honoring the merging of divine masculine and feminine. The two pyramids are anchors for the all pervading energy and the power of creation from the union symbolized by the petals flying out.


Collaborative piece with Scott Pridgen.