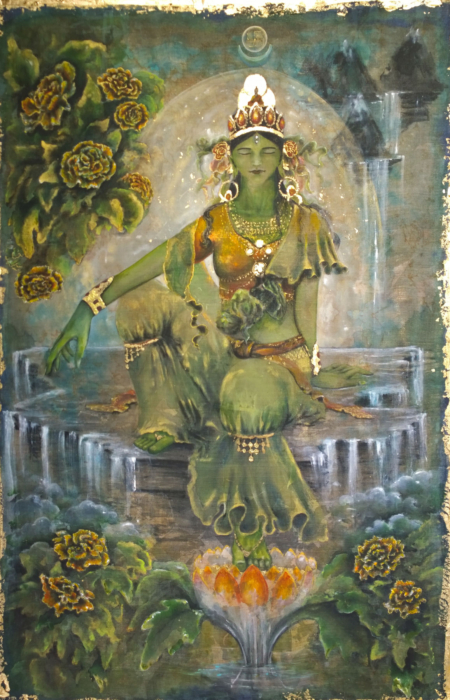 Green Tara In Royal Ease Pose (Silk Original) – Tilly Campbell-Allen
Canvas wrapped ahimsa silk on gold leaf with 24 ct gold highlights! Detail inclusions at the behest of the client.
Size: 43″ x 29.5″  (110cm x 75cm)
Shipping NOT included due to size.  Shipping will be custom billed via Paypal based on shipping destination.
SOLD.  This image is as an example for commissions of paintings similar to the original or improvisations on the theme.  Backorders are allowed for similar painting commissions.
In stock