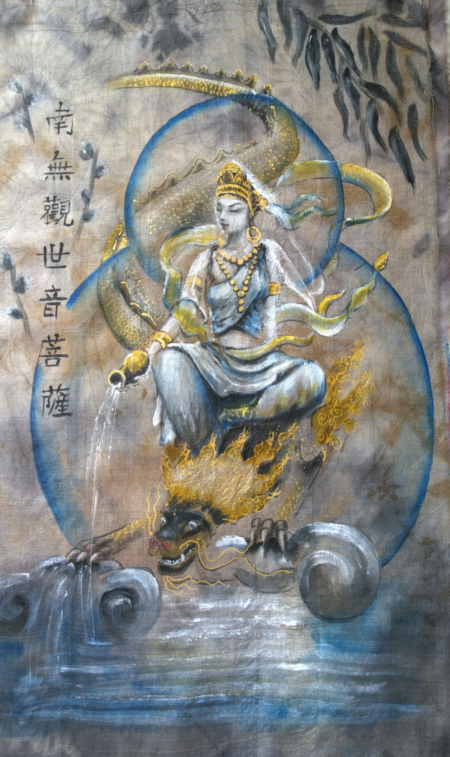 Kuan Yin and Dragon II (Art Print) – Tilly Campbell-Allen
Kuan Yin, the mother of compassion, rides her dragon over calm, almost moonlit-like glow, waters, with her up turned vase, pouring her blessings upon us. The willow represents the same thing.

Original Size: 13.78″ x 21.7″  (35cm x 55cm)
May 2016.  Ahimsa silk.