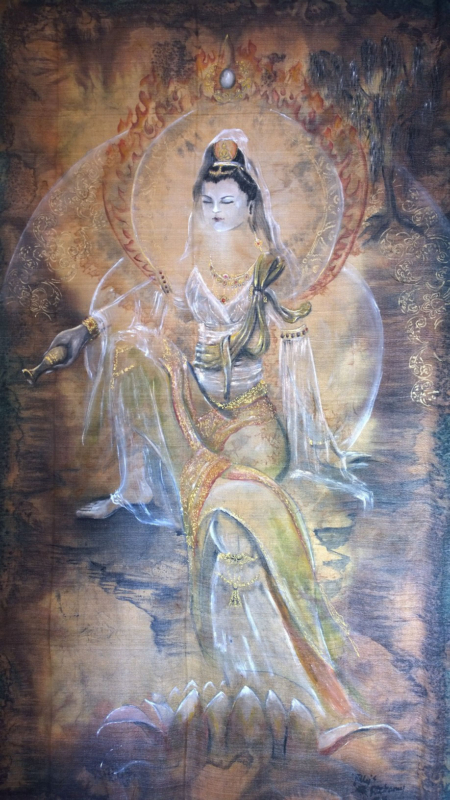 Kuan Yin (Silk Original) – Tilly Campbell-Allen
Dating back eons, Kuan Yin is the beloved deity of compassion. She is akin to Tibet's Tara.

Size: 43.3″ x 25.6″  (110cm x 65cm) on 45.3″ x 29.5″  (115cm x 75cm) Canvas

The ahimsa silk has been eco dyed, then painted using a mixture of steam fix dyes and silk paints. The original has been pasted on to 115cm x 75cm canvas.

2015
1 in stock