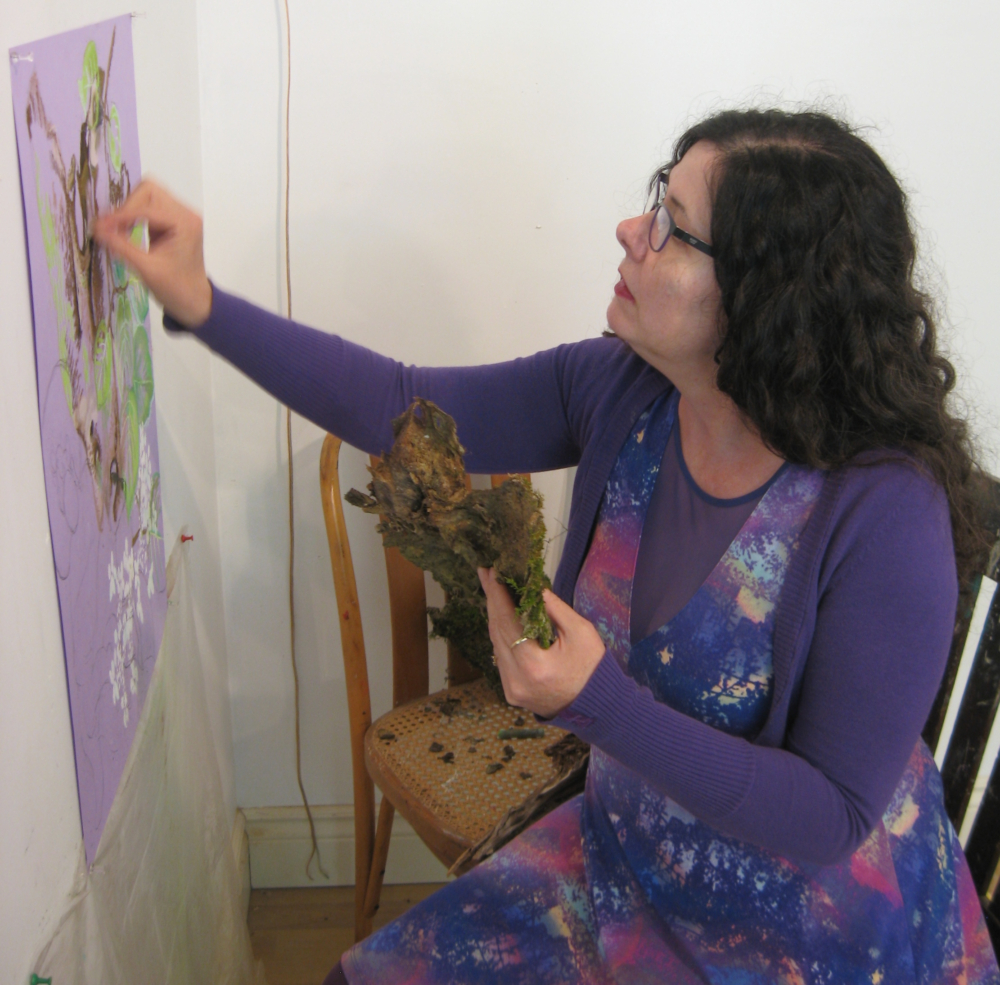 Barbara Berry: Commissions
With a BFA and MFA, Barbara has trained in and is grounded in contemporary art practice. She combines this with Buddhist imagery and philosophy to arrive at art that is personal and uniquely her own.
There are two main bodies of work that Barbara has developed over the past few years.
Paintings
Her paintings are wooden constructions that have a three dimensional aspect to them. There are cut and carved parts attached to the surface of works, yet they hang on the wall like traditional paintings. The scale of these constructed artworks can range from a few inches up to a large scale of over 8 feet.
Drawings
The second type of works Barbara has been pursuing are pastel drawings on colored papers. The tone and hue of the paper is utilized within the image and areas of the paper are left open so forms seem to arise out of open space.
Some of Barbara's artworks are based directly on the lives of Buddhist saints. Other works are inspired by various deities in the Tibetan pantheon, some peaceful some wrathful. Another source of inspiration are lines from liturgies and Buddhist texts.
Please browse Barbara's gallery to see the variety and range of her works, both in terms of media, scale and approach. She gladly accepts commissions for interpretive original art, based on traditional works or lines from liturgies. Please also specify desires you have about colors, size range and media. She would be happy to design a custom work of art suited to your tastes and interests.
Request a Commission
Thank you for your inquiry!
We'll get in touch with Barbara and get back to you as soon as possible with details.