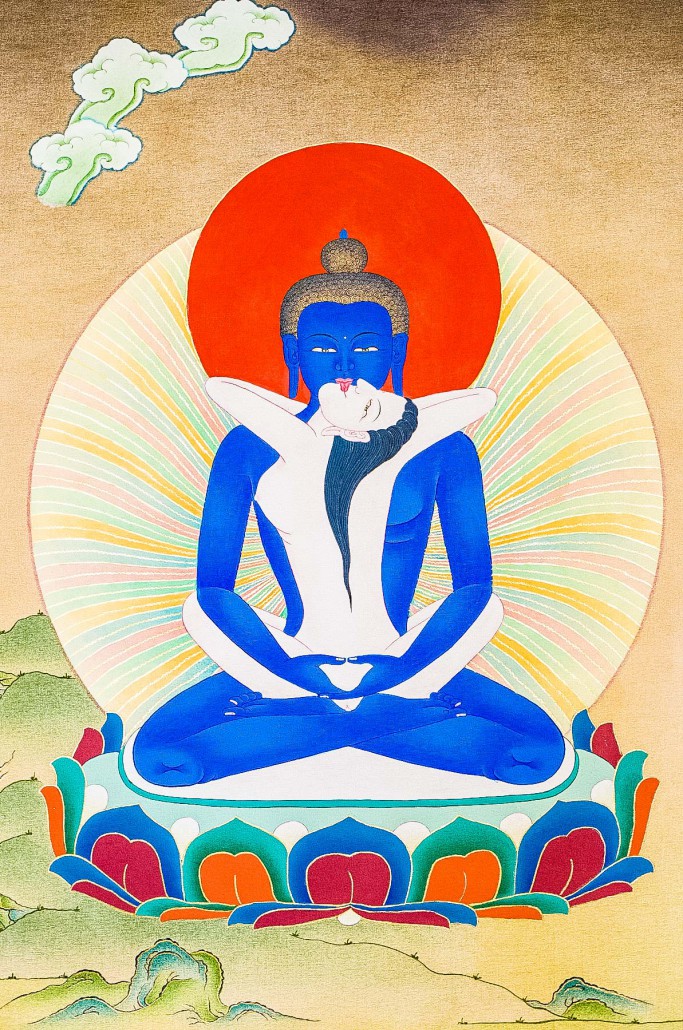 "We are happy to bring the images of Deities to this world"
Dakini As Art offers exquisite art prints on a range of fine art watercolor papers and canvases (including custom canvas stretching, ready to hang) for the full Images Of Enlightenment thangka collection.
For more on our print offerings, see Fine Art Mediums.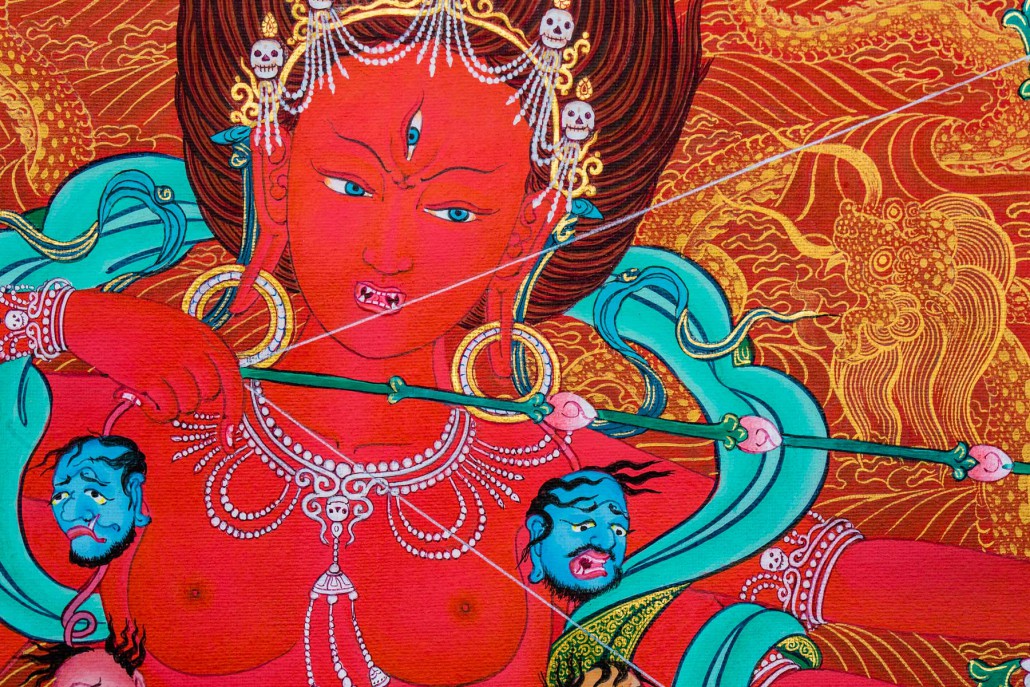 About IOE:
Images of Enlightenment was opened in 2007 by a Tibetan thangka artist Binod Lama Yonjon.  It has been dedicated to bringing Tibetan sacred art into the world ever since. Since the beginning we have been trying to paint inspirational art works, following the ancient tradition and, at the same, trying to be creative and contemporary. We have both old and new generation Buddhist artists in our studio; it helps to keep the transmission lineage alive.
Buddhist practitioners and Dharma centers worldwide are our endless inspiration; we are happy to bring the images of Deities to this world.
Traditional Art From Boudha
The Images Of Enlightenment physical gallery is located right on the Boudhanath Stupa kora in the Kathmandu Valley of Nepal.  Their painting studio is located a short distance away to the south of the Boudha Stupa.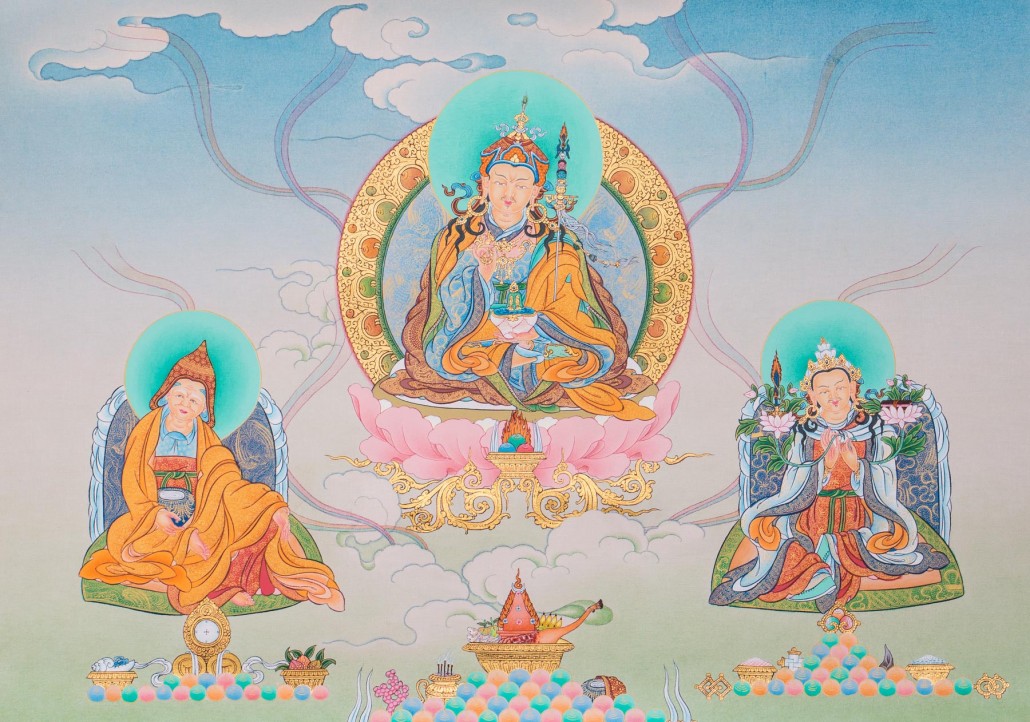 The Images Of Enlightenment Artists
There are 5 Master artists and 15 apprentices in the collective, totaling 20 artists working together on Images Of Enlightenment's thangkas.
The working style in Tibetan thangka painting is different to the process of working as individual artists. Throughout history, it is done as a collective process, as a team. There is a master along with his others apprentice who assist him in his work. Master artists teach junior ones in developing and refining their skills in a classic master-disciple context, and the apprentices assist in various aspects of the Master's work. In the course of becoming a Master artist, an apprentice spends generally around 10-15 years learning and developing various skills under the watchful eye and guidance of one's master.
Apprentices are used in this collective process as normally thangka creation is a complex and time consuming process. A simple painting without much detail can take a minimum of two months to complete.  Hence, complex work with many Deities and intricacies can take at least 8- 9 months, or even a few years, depending upon the subject.
In the simple course of finishing one thangka, one has to go through several different phases of preparation:
Preparing the canvas
Drawing sketches
Applying colors and shading
Outlining
Gold application
Filling in and developing the body and face art
Final outlining
Usually work such as preparing the canvas, colors shading and to some extent gold and minor outlining are done by apprentice under the guardianship of master artist.
Beyond the beauty, one can see and appreciate the tremendous training, preparation, and skill as well as the concerted efforts of many, that make any one thangka a thing of wonder and inspiration.