Images Of Enlightenment: Commissions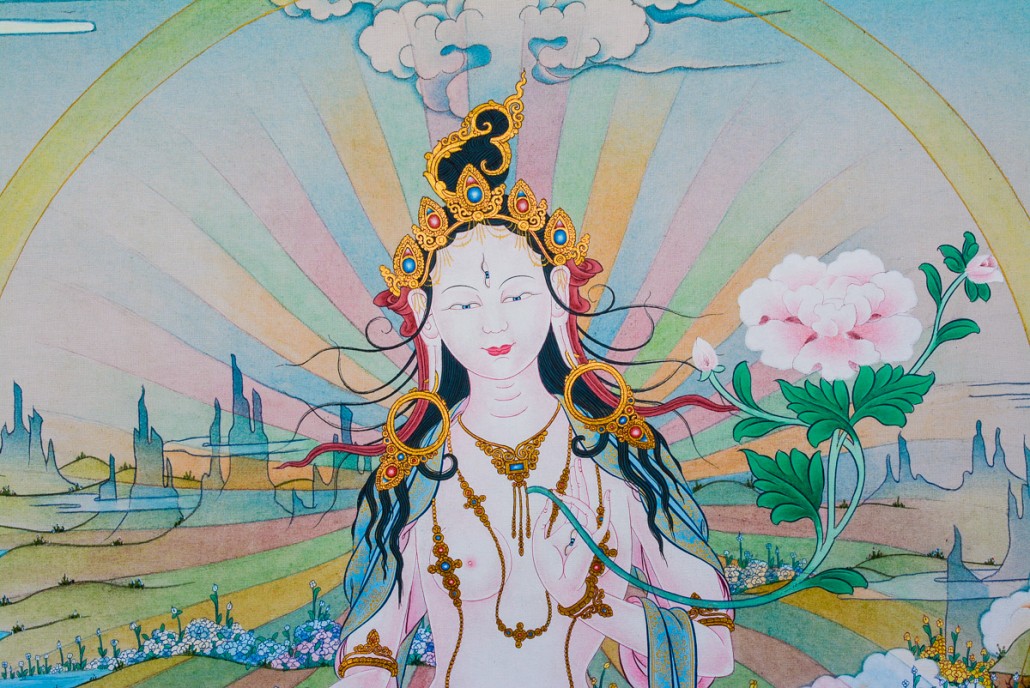 Image of Enlightenment offers a range of thangka commission options.  You may request a range of deity or dakini Thangkas, solo or with retinue, in a variety of styles, with traditional to modern backgrounds.
The process of thangka creation is very detailed and time-intensive.  "A simple painting without much detail can take a minimum of two months to complete.  Hence, a complex work with many Deities and intricacies can take up to even 8- 9 months."
Once the specifics of your thangka request are settled, we will be in regular correspondence with their artists in Kathmandu, Nepal to oversee the progress and keep you updated.
This is a precious opportunity for a rare, unique treasure.  May it serve your practice well.
To review the styles offered by IOE, see these Gallery links below:
Karma Gadri
Menri Modern
Red & Gold
Black & Gold