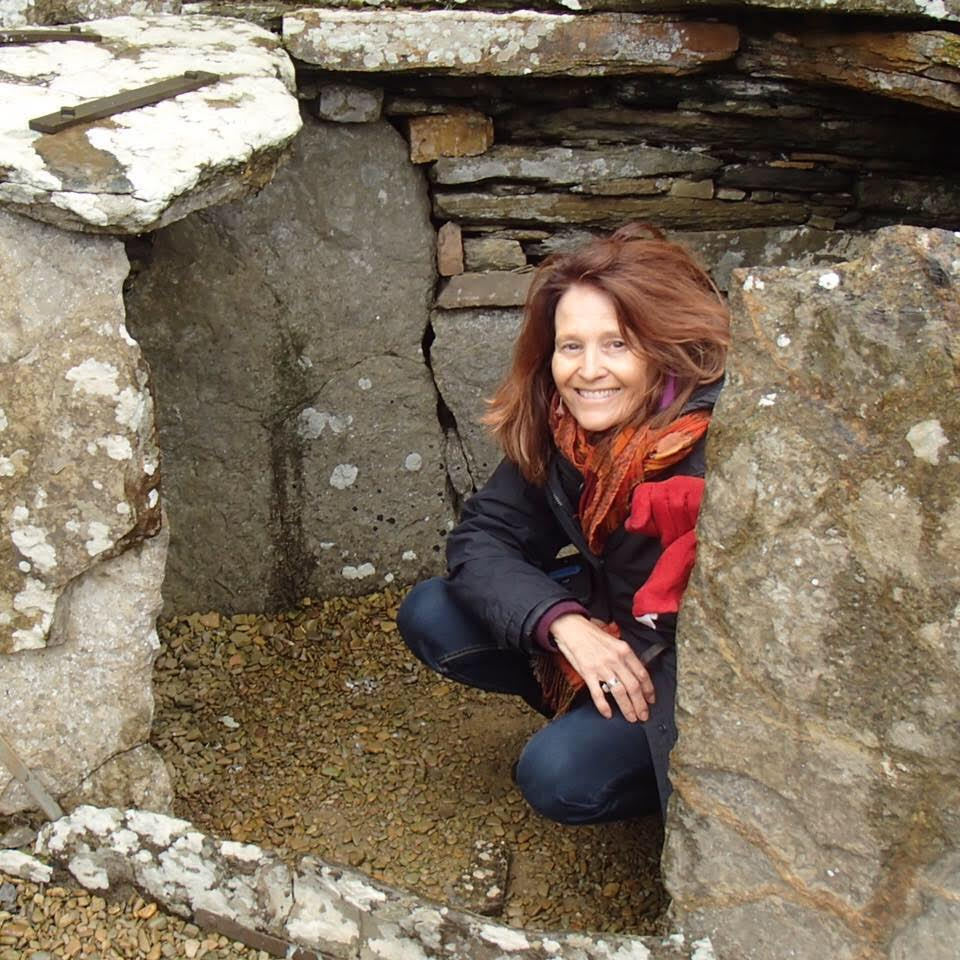 "My art is a mix of Chinese calligraphy and abstract expression. Whether honoring the traditional forms or allowing the brush to reveal surprises, my heart remains engaged and open. It has been said that at night the spirits of calligraphy come out to cleanse and enliven the room they occupy. May this be true! I dedicate this work to the many great beings who have nourished and enlivened my work!"
Marlow Brooks is calligrapher, painter, meditation teacher, and healer trained in Five Element Acupuncture and Plant Spirit Healing. After establishing herself as a painter early in life, she began her studies of Asian Calligraphy in 1981, training with Yoneko Mizushima, Kobun Chino Otogawa Roshi, Harrison Tu, Tu Chung Kao, Shibata Sensei and others. Marlow's art has appeared in solo shows throughout North America.
Marlow has been honored to exhibit in close partnership with Shibata Sensei, XX Imperial Bowmaker to the Emperor of Japan, Kobun Chino Otogawa and Tenzin Wangyal Rinpoche. Since 2003, her calligraphy has been shown in international exhibits throughout China, Japan, Korea, Thailand, Singapore, the United States, and Europe. She has received an Outstanding Award for Calligraphy in Shanghai, China.
She is a featured artist in the television documentary "Chinese Calligraphy in 5000 Years", which aired on CCTV throughout China, Hong Kong and Singapore.
"As our breath is the link between body and mind, so the practice of calligraphy offers an opportunity to join, through breath and brush, the rhythm and movements of our being with the stillness of our focused awareness. This leads to a naked confrontation with our mind and is a vehicle to express our innermost feelings."
Marlow has taught The Psychology of the Five Elements, Calligraphy, and Contemplative Arts at Naropa University for the past 21 years and conducts private classes in calligraphy and healing. She has also taught Calligraphy and Five Elements Creative Process at Deer Park Institute in Bir, India and in many other venues.
Marlow has been a practicing Buddhist since 1975 and has studied with many great teachers. She has been tremendously inspired by Chogyam Trungpa's vision of Dharma Art as a vehicle for manifesting enlightened society; a dynamic expression of awareness, direct experience, and compassion. She worked with him as an "Explorer of the Richness of the Phenomenal World" in several of his major dharma art installations.
Marlow has published three books, all including her art; The Way Through, a book of her poetry and paintings, Words of the Heart, a manual of calligraphy and healing, and Singing Our Heart's Song, a comprehensive vision of Five Element Plant Spirit Healing.