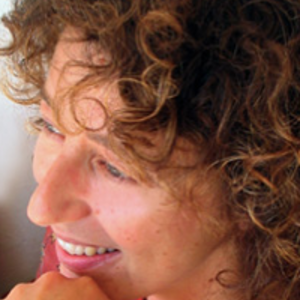 Evocative portraits & collages of reality, perception, and nuance
"I'm interested in representation of human beings, especially portraits. I approach the canvas by starting with mixed textures made by gesso, pigments, marble powder, collage, fabrics.etc…
I like to have an articulate base where I begin the figure with oil paint, that allows one to have different layers, transparence and contrast to create compositions where the realistic outline can get fuse with more abstract areas. Then I add onto the medium a special resin, to create a more deep and tri-dimensional effect, especially in what I call a "mandala."
I have been inspired a lot from my different journeys – I can use photographic material, mixed with the unconscious and dreamworlds.  I really enjoy more to paint on big sized canvases, but it depends on circumstance.Coming from Italy and classic art study, I found it easy to connect with the middle ages and renaissance iconography, mainly with Asiatic symbols and concepts.
My work can be very descriptive and decorative, looking for harmony and a kind of peaceful beauty; in the series of "Sky painting," I really enjoy to be more essential and spacious by leaving many details and colors.
Painting for me is a kind of evolution. Creativity always needs a lot of space and time to express itself. Experimenting with that special feeling , during the process, is a moment of grace achieved with long dedication.
I'm not a conceptual or abstract painter; I love nature, figures and their representation. What I hope people can perceive from my art work is that special moment, a break with yourself out of this chaotic world or mind where we are use to live.
Since 1997, I live in Ibiza."
~ Simona Marziani