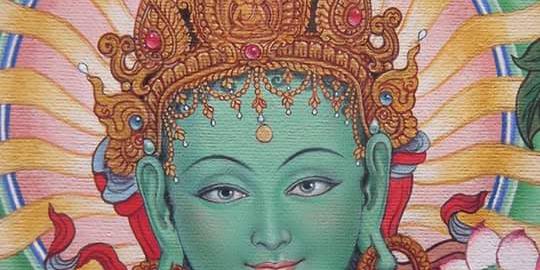 New Position At Dakini As Art
From May 27th – June 30th, We are accepting online applications to join the Dakini As Art team as a Publicity Director | Gallery Assistant, as well as volunteers to our social media teams. Responsibilities will include:
Gallery Assistant | Publicity Director
Represent Dakini As Art artists equally on multiple fronts – online, in person, and in events.  Enlarges networking channels.
Create new sales channels and outlets for Dakini As Art artworks, expand relations with publishers and potential image licensing opportunities, deploy advertising strategies, and nourish relationships with significant buyers
Strategize in collaboration with Gallery Manager gallery evolution and expansion
Raise awareness of the value and benefit of supporting practitioning artists and support of the activities of The Yogini Project.
Co-plan and produce Dakini As Art event prototype and annual art tours in collaboration with Gallery Manager during the course of the next  5 years
Ongoing public relations with Buddhist and other resonant publishers, facilitating not only ongoing image licensing clients but also Dakini As Art and Yogini Project features 
Artist relations
Assist in gallery curation, discovering new talent among global practitioning artists
Oversee and enlarge Social Media activity teams: Dakini As Art Facebook page and Instagram
In essence, boosting sales (and hence support of The Yogini Project and practitioning artists) through:

a) increasing awareness of the galleries 
b) developing new sales channels and image licensing opportunities
c) skillfully representing artists
d) magnetizing new significant buyers
e) elegant communications and relationship building with prominent buyers and regular clients, whether buyers or publishers
Requirements:  Wonderful motivation; a special eye; experience with art and the art world; magnetizing energy; graceful communication skills; reliability; depth of practice and vision; joyful attitude; bodhichitta; logistically practical and elegant
Technical skills: WordPress, social media, image optimization. Must become adept at various platforms used by the project, including WordPress, Basecamp, etc.
Compensation: Percentage increases with experience and steady sales volume increases.
Applications open from June 1st – July 15th, 2018.
https://dakiniasart.org/wp-content/uploads/2018/05/Green-Tara.jpg
720
540
orgyendorje
https://dakiniasart.org/wp-content/uploads/2019/06/Dakini-As-Art-Logo-2019-Optima.png
orgyendorje
2018-05-27 01:36:24
2018-10-27 17:46:55
New Position: Publicity Director