Testimonials for Dakini As Art Commissions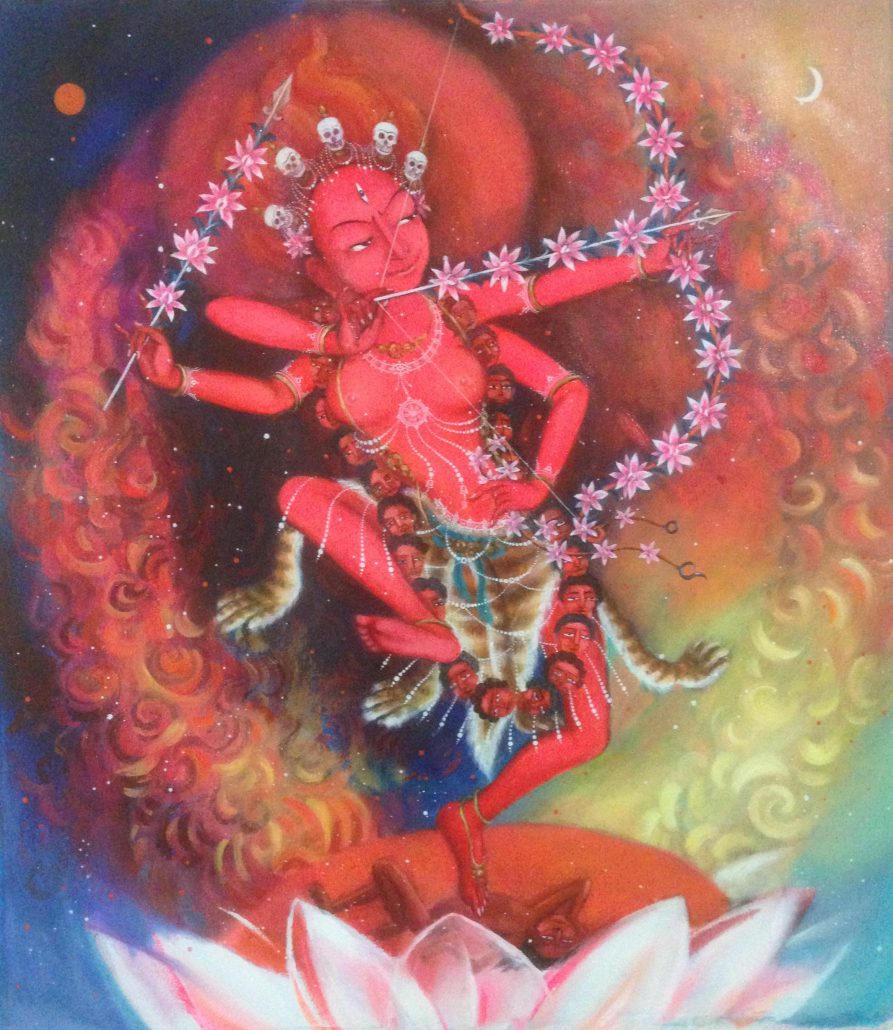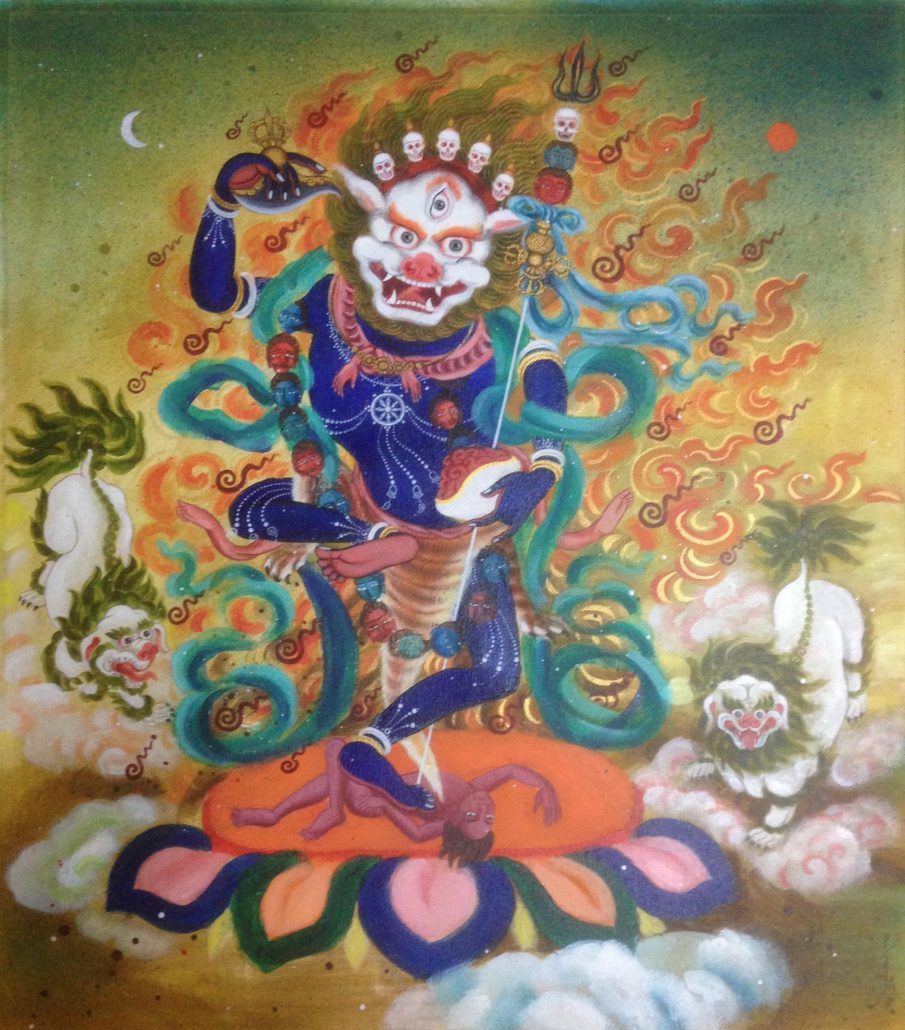 ~ The prints [of Tiffani Gyatso's paintings] are very high quality in image and paper quality. These prints are far superior to other prints we have purchased. Thank you.
~ Soyolmaa's paintings moved my heart. I am so grateful for these beautiful works. Through all the challenges of today, they calmed my soul. Thank you, again."
Stunning renditions of dakinis Kurukulle and Simhamukha by Soyolmaa Davaakhuu, created specifically for a unique buyer and her practice, simultaneously ordered with several fine art prints of the work of our Brazilian artist Tiffani Gyatso.
Praise for Dakini As Art thangka commissions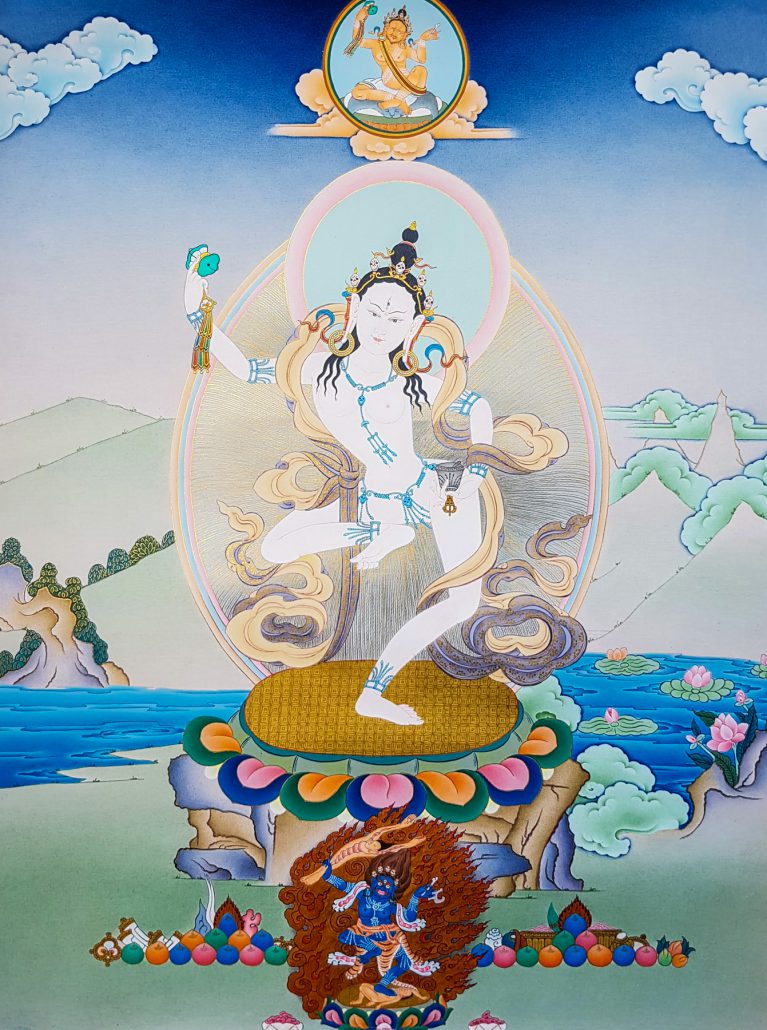 "The thangka is masterfully painted, and the brocading is in harmony with the painting and beautifully executed. Please convey my thanks and my compliments to the artist! I am not easily impressed, but once again am very impressed."
For an original Machig Labdron with Padampa Sangye II thangka reproduction by our Nepali thangka artists, Images Of Enlightenment.
From the same buyer for an earlier Kurukulle reproduction by Images Of Enlightenment: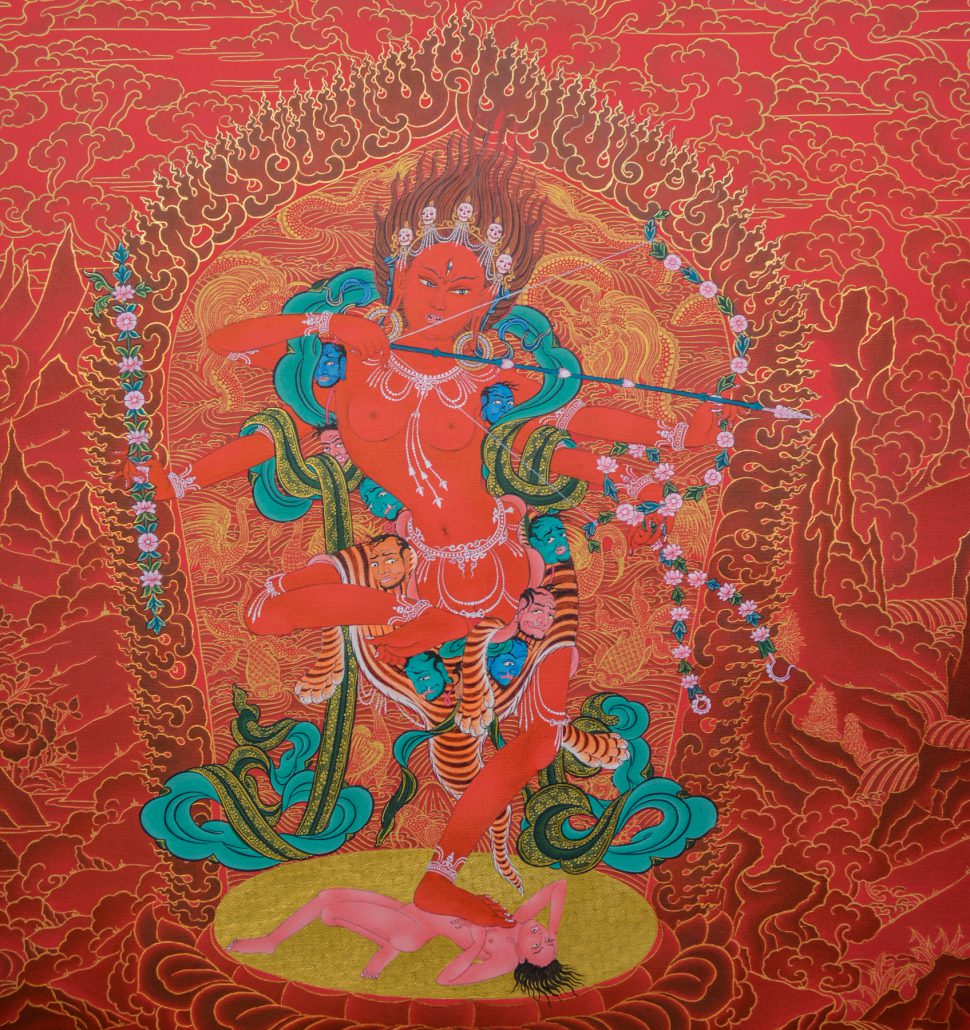 "I'm amazed that they succeeded in copying the facial expression on the original thangka so well: I would have thought that was impossible given natural variation from piece to piece of a work to art."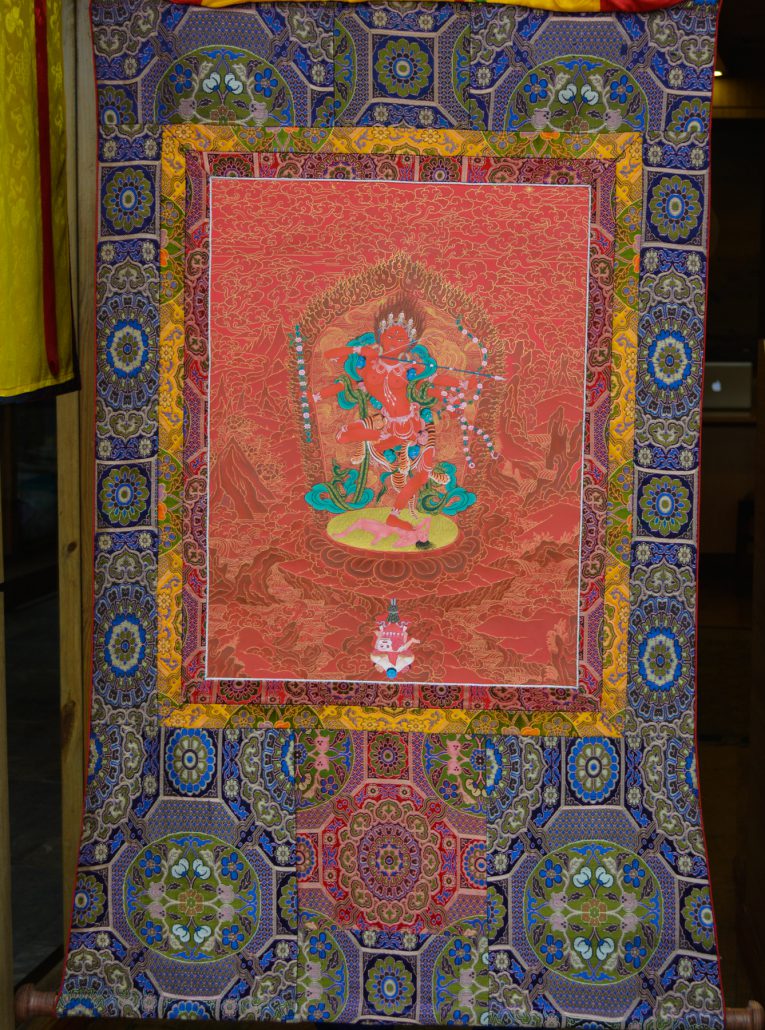 art like no other
made by practitioners, for practitioners
www.dakiniasart.org