Dakini As Art: Fine Art Paper & Canvas Options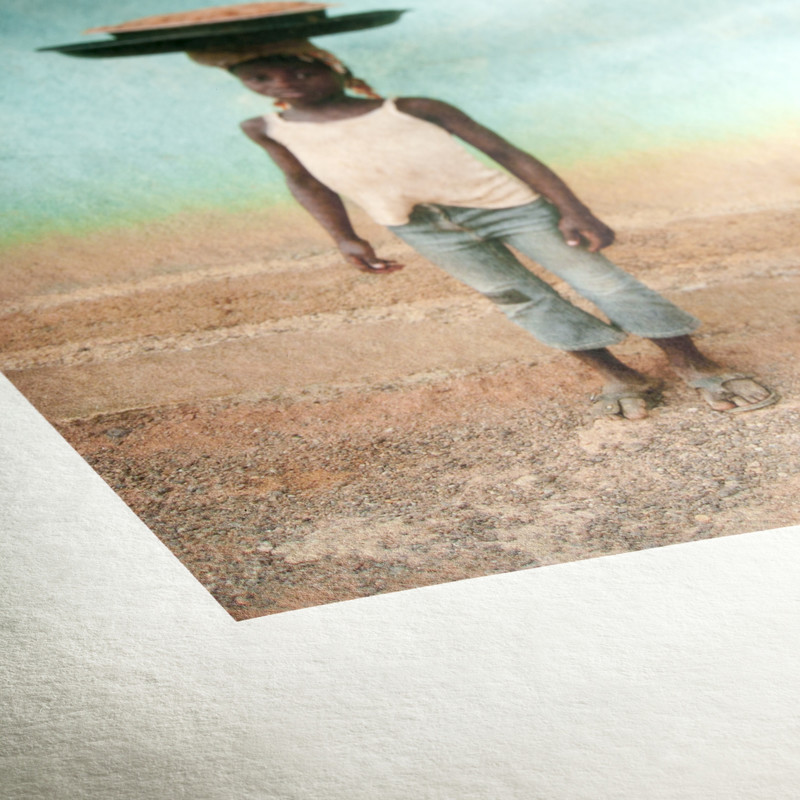 Dakini As Art offers fine art printing for a range of our artists on Hahnemühle fine art papers and canvases.  For these artists, select mediums, including canvases and canvas stretching, are available on their artwork pages.
This page is to give guidance to buyers with their choices.
You may further contact us and we will gladly dialogue with you to find the right choice for you for your artwork based on the work, your preferences, and the space and context in which the artwork will be displayed.
Fine Art Watercolor Offerings
* We offer Hahnemühle Photo Rag as our standard print medium.  It is perhaps the most highly regarded all-round fine art paper in the world and serves as a wonderful option for any artwork.  It is a 100% cotton, tree-free paper with an exquisite texture and a wide color range.
The other watercolor options are speciality papers that complement or enhance – based on the buyer's preferences – what Photo Rag already offers.
* Hahnemühle Photo Rag Pearl is the same art watercolor base as Photo Rag but with a special semi-gloss coating. It offers a more vivid and dynamic color range; still with an art watercolor texture but perhaps a bit less of an organic feel.  For those who prefer vivid colors and pop.
* Hahnemühle Photo Rag Ultra Smooth has a finer texture than standard Photo Rag with the same dynamic color range.  Subtle texture.
* Hahnemühle Bamboo is the most matte of these options . A bamboo based tree-free paper with a slightly low key color range, that preserves the subtleties of an artwork.  It is a natural white, warm-toned paper.
Image samples and brief descriptions by Hahnemühle for each of these papers may be seen beneath canvases below.
* Hahnemühle Daguerre Canvas is our standard art matte canvas. It provides clear fresh colors and dynamic contrast, and is available for all our canvas offerings throughout the gallery.  Like classic Photo Rag for watercolor papers, it is suitable for any artwork.
* Hahnemühle Goya Canvas is a premium matte canvas that offers a brilliant satin finish.  Like Photo Rag Pearl, it will offer a degree of extra vividness to an artwork, if desired. It is available in cart for select artists – Faith Stone, Leslie Rinchen-Wongmo, and Kali Levitov – or by custom request.
Canvases are a wonderful option for those who would like a fine art print that displays like an original painting.  They may be stretched to a wooden frame by our printer and are as such ready to hang on arrival. This is especially of interest to those who would wish to display their artwork immediately on receiving, without the need for additional professional framing.
Larger sized stretched canvases have potential significant increases in shipping and so canvas stretching is only immediately available in our cart for smaller sized canvas prints.
Stretching for larger canvas prints may be selected and a custom quote for stretching and shipping for the specific size and destination will follow.
Canvases are otherwise shipped in poster rolls and may be stretched or professionally framed on arrival at any local professional frame shop.
Fine Art Media: Images
&

Descriptions
Hahnemühle Photo Rag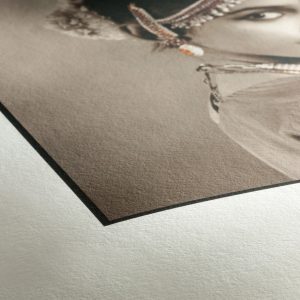 The white cotton artist's paper, with its characteristic, wonderfully soft feel, boasts a lightly defined felt structure, lending each artwork a three-dimensional appearance and impressive pictorial depth. Combined with the matte premium inkjet coating, this paper produces outstanding prints that feature brilliant colours, deep blacks, striking contrasts and perfect reproduction of detail.
Hahnemühle Photo Rag Pearl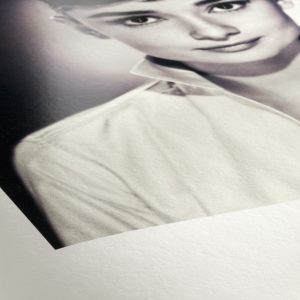 Photo Rag Pearl has a smooth, uniform surface texture with the unique pearl coating. It is especially suitable for photography and art reproduction with warm grey and colour tones.
Hahnemühle Photo Rag Ultra Smooth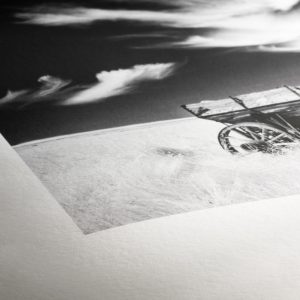 Photo Rag Ultra Smooth is an especially smooth and silky soft paper for high-quality Fine Art printing. The white cotton art paper has a discreet, very finely textured surface with a strikingly silky feel.
The matte premium inkjet coating guarantees extraordinary print results with impressive reproduction of colour, detail and very deep black.
Hahnemühle Bamboo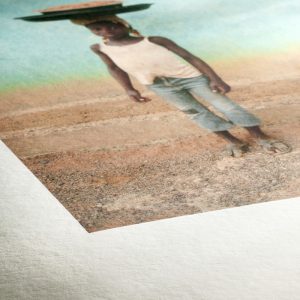 Hahnemühle Bamboo is the world's first Fine Art paper made from 90% bamboo fibres, for a natural look and environmentally friendly paper production. The natural white, warm-toned bamboo paper does not contain optical brighteners, and stands out thanks to its soft, lightly textured felt structure and sensual feel.
Hahnemühle Daguerre Canvas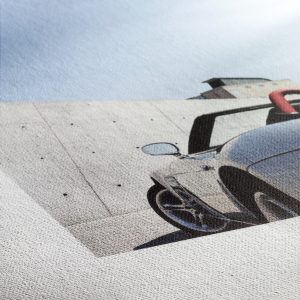 Daguerre Canvas offers a fine structure which is particularly good for fine art photo printing. Its bright white point provides clear fresh colours and contrasts for black and white reproductions.
Hahnemühle Goya Canvas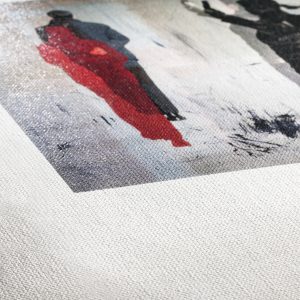 Goya Canvas is the new name for Canvas Satin. The canvas texture brings an added dimension to an image, while the satin coating gives a brilliant satin-finish.
More information on Hahnemühle fine art media.