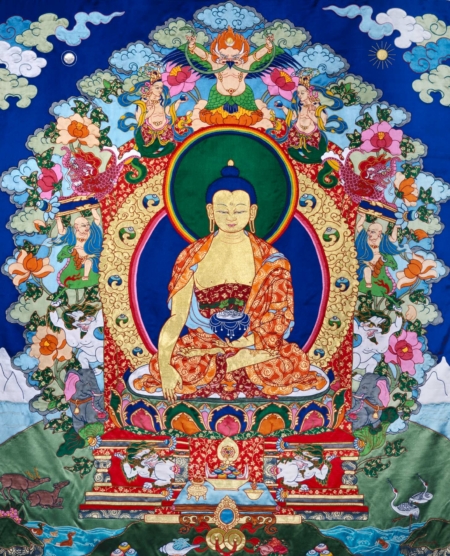 Buddha and the Six Supports (Art Print) – Leslie Rinchen-Wongmo
Buddha Shakyamuni sits on a jeweled throne, supported by snow lions representing fearlessness. He is surrounded by symbols of the Six Perfections — generosity, ethical discipline, patience, enthusiastic perseverance, meditative stability, and wisdom. His left hand is in the position of meditation and his right hand touches the ground symbolizing his victory over interferences to achieve Awakening.
His Holiness the 14th Dalai Lama of Tibet viewed this thangka in 1997 and expressed his appreciation for Leslie Rinchen-Wongmo's work!