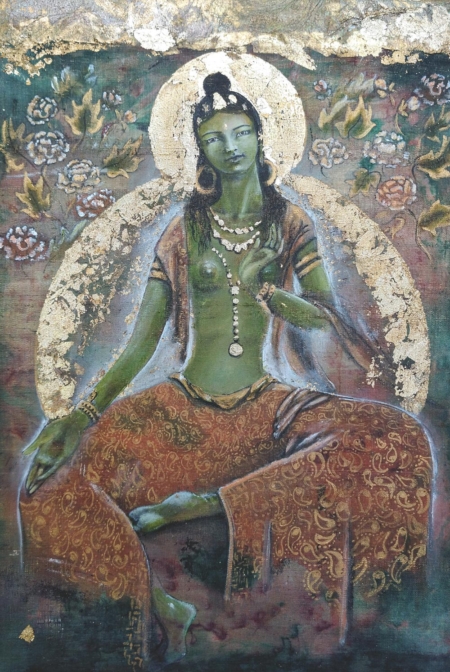 Green Tara (Silk Original) – Tilly Campbell-Allen
Green Tara is on fine ahimsa silk that is wrapped over a gilded canvas. The gold shimmers through the silk as the light changes and angle of the onlooker. 24ct gold is also used as sacred highlights on the painting.
One of the most beloved figures of the Buddhist pantheon – Green Tara, is ready to action whenever called upon.
Her mantra is Oṃ Tāre Tuttāre Ture Svāhā.
Size: 10.5″ x 16″  (27cm x 41cm).
1 in stock