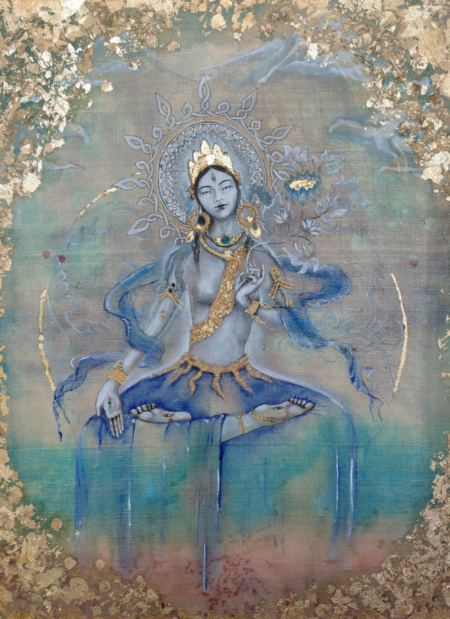 White Tara (Silk Original) – Tilly Campbell-Allen
The Buddhist deity White Tara. She is on fine ahimsa silk that is wrapped over a gilded canvas. The gold shimmers through the silk as the light changes and angle of the onlooker. 24ct gold is also used as sacred highlights on the painting.
We call upon White Tara as a protectress and bringer of long healthy life. She is a meditation deity of long life often thanks to the healing she brings, be it physical or emotional. She is compassion, healing and wish fulfilling. She can help stabilize life force.
Her mantra is
Oṃ Tāre Tuttāre Ture Mama Ayuḥ Punya Jñānā Puṣtiṃ Kuru Svāhā
Size: 19.5″ x 16″  (50cm x 40cm)
1 in stock