Supporting Artists | Supporting The Yogini Project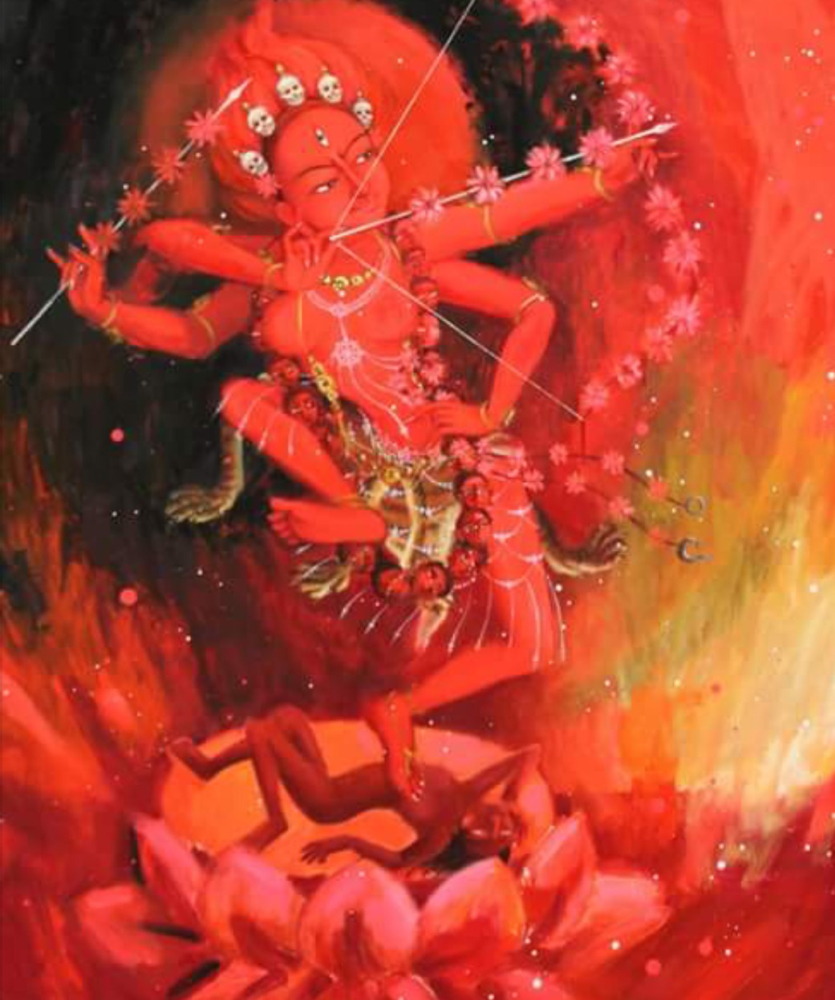 A primary intent with Dakini As Art is to create a platform to support mature, practitioning artists working in modern contexts in both lineal, traditional forms as well as extemporaneous, contemporary mediums.
We have focused on artists whose work is either directly centered on the Dakini or indirectly inspired on her energy as it manifests as and through art – through the process of creation.  While virtually all of our artists are female, the galleries are just as open to males whose art derives from an authentic engagement with the dakini principle.
Simultaneous with supporting practitioning artists, the Dakini As Art galleries serve as an ongoing source of support for the activities of The Yogini Project.
Founded as a sub-project of The Yogini Project in 2014, Dakini As Art has served as a vital line of support for TYP's activities.  Now an external project, DAA still continues to support The Yogini Project to the same degree.  25% of art sale proceeds go to TYP to fund its film projects and ongoing online media and interview series.
Visit The Yogini Project.