Fine Art Paper Options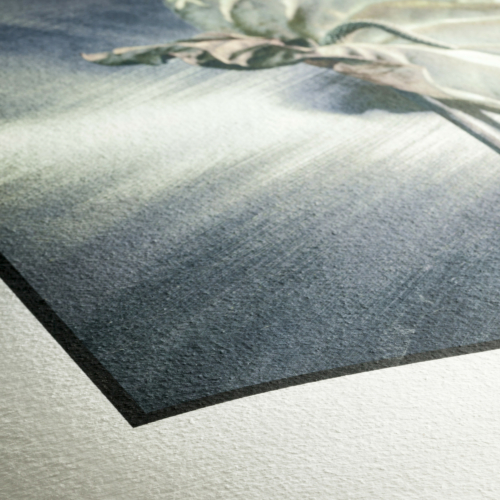 Dakini As Art offers exquisite fine art printing for all of our artists on premium Hahnemühle and Canson fine art papers.
This page is to give guidance to buyers with their choices.
You may further contact us and we will gladly dialogue with you to find the right choice for you for your artwork based on the work, your preferences, and the space and context in which the artwork will be displayed.
We offer Hahnemühle Photo Rag as our base art print paper.
Photo Rag is perhaps the most highly regarded all-round fine art paper in the world and serves as a wonderful option for any artwork. It is a 100% cotton, tree-free paper with an exquisite texture and a wide color range.
The other watercolor options are speciality papers that complement or enhance – based on the buyer's preferences – what Photo Rag already offers.
Hahnemühle Photo Rag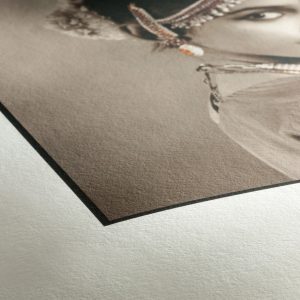 The white cotton artist's paper, with its characteristic, wonderfully soft feel, boasts a lightly defined felt structure, lending each artwork a three-dimensional appearance and impressive pictorial depth. Combined with the matte premium inkjet coating, this paper produces outstanding prints that feature brilliant colours, deep blacks, striking contrasts and perfect reproduction of detail.
Hahnemühle Photo Rag Pearl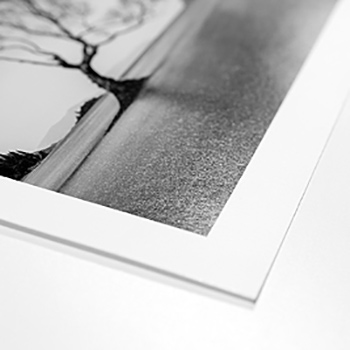 Photo Rag Pearl has a smooth, uniform surface texture with the unique pearl coating. It is especially suitable for photography and art reproduction with warm grey and colour tones.
Hahnemühle German Etching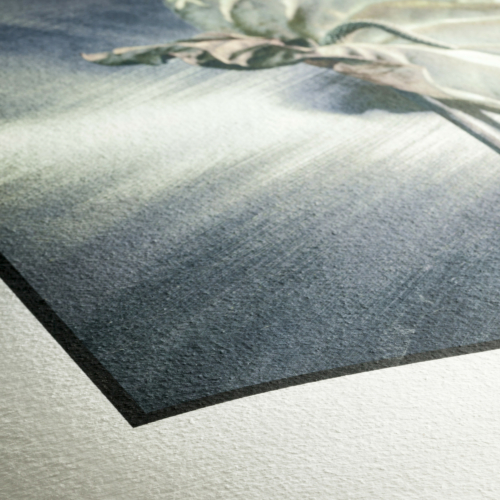 Hahnemühle German Etching is a traditional mould-made copperplate printing paper.  It is characterised by its extraordinary velvety tactile feel and its fine, clearly defined felt structure. The unique surface texture adds a very special touch to images, showcasing them in all their splendor with impressive three-dimensional effect and depth.
Hahnemühle Bamboo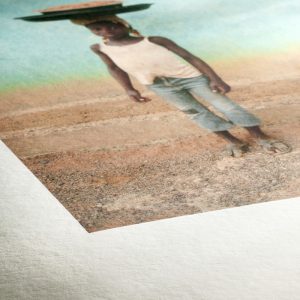 Hahnemühle Bamboo is the world's first Fine Art paper made from 90% bamboo fibres, for a natural look and environmentally friendly paper production. The natural white, warm-toned bamboo paper does not contain optical brighteners, and stands out thanks to its soft, lightly textured felt structure and sensual feel.
Canson Aquarelle Rag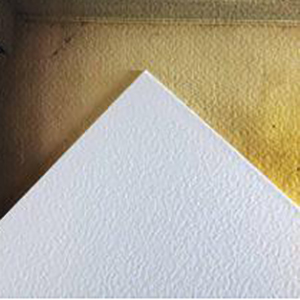 This is a genuine 100% rag, watercolor paper possesses a unique structure, surface texture and warm white tone that meets the quality of artists' exceptional expressions. This paper complies with the highest archival standards and is extremely age resistant.