Shipping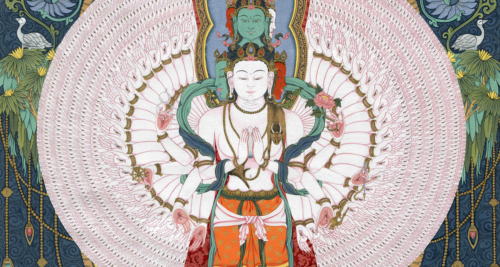 Fine Art Prints
Our extraordinary printers in Europe – rave reviewed for their elegant prints – ship from either Germany or the UK, based on destination, with the exception of Flera Birmane's prints that ship from Latvia.
All fine art print orders ship by courier, primarily by DHL. 
All fine art print orders ship within 12-72 hours. 
Tracking is sent to buyers as soon as available.
Our premier printers in Europe used to offer also a post option, which was reliable for most destinations, but after postal issues earlier this year, they switched to courier only – this being the most consistently reliable method they could offer their customers.  This being so, our shipping prices have risen somewhat this year. 
Should anyone be absolutely in love with a piece and yet shipping makes it somewhat cost prohibitive, feel free to write out to us and we will try to find a feasible option.
Originals
All original paintings and thangkas are shipped by the artists themselves.  Likewise, courier is the primary option and tracking is duly passed on to buyers as received.  Most original artworks ship within a few days to a week maximum.
For commissions or thangka reproductions, the artworks are shipped a few days upon completion or traditional brocading is completed.
Some artists offer postal shipping and buyers can request information and options. 
In the case of Soyolmaa Davaakhuu, her default shipping method is by Mongolian Post (with tracking) and this has been reliable. 
Most buyers opt for courier for her precious artworks for its additional protection and more advanced tracking; this is at cost and usually around +$50 additional to the amount for shipping in cart.