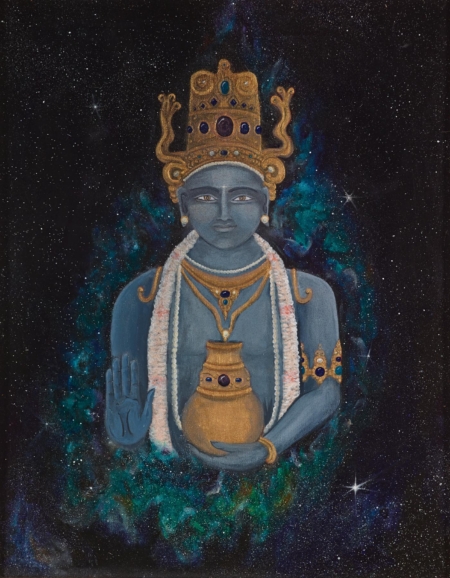 Regenerate (Dhavantari) – Fine Art Print – Kali Levitov
Avatar of Vishnu, physician of the gods, God of Ayurveda.
Being fascinated by medicine and a student of Ayurveda I always wanted to do a painting of Dhavantari. It was such a gift to finish this painting during postpartum while I was healing from the labor of my daughter Ysha.