Paola Minelli's Commissions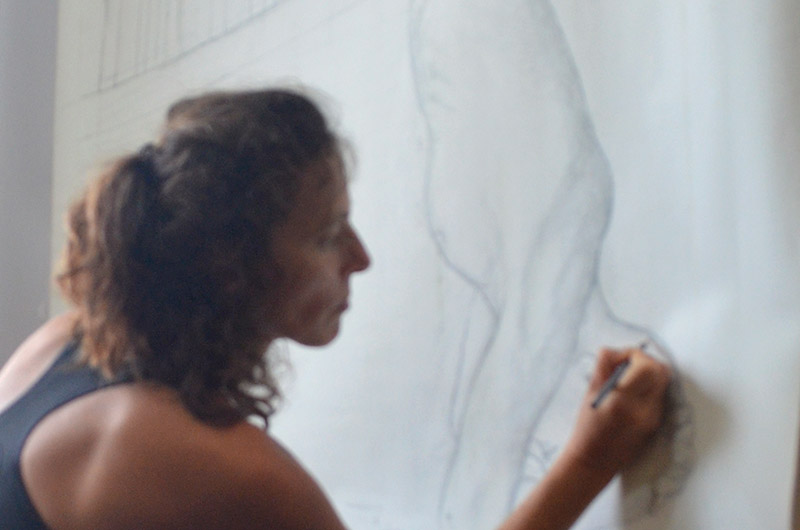 Paola can realize commissions of traditional Buddhist iconography and other subjects, as requested.
One can request a deity or detail according to your wishes (for example provide a description if this is a particular subject), and choice support and techniques: Traditional Thangka with pigments, or other techniques and supports such as oil on canvas, mixed techniques on paper, digital art, etc.
Prices of commissions can be established after reviewing precisely the subject, and Paola has been able to evaluate the time and cost of materials required. She takes exquisite, meticulous care with her execution of her paintings; for example a very simple thangka with just one subject and simple landscape required can take approximately one month. Considering that, the quoted price depends on the complexity of the image and especially on the time necessary for completion the project.
The time request for the delivery of painting depends upon the artist's projects at the time of request and how intricate is the project. All of this is discussed and thoroughly communicated prior to initiating the actual commission.
The price of traditional thangka paintings it is not inclusive of brocade; it can be provided by special request.
There are two main bodies of work that Paola offers commissions for:
TRADITIONAL BUDDHIST ICONOGRAPHY:
– Traditional Thangka by pigments (mineral, vegetal, high quality chemical) on canvas – Prices start from $3375
– Traditional thangka by acrylic – Prices start from $2125
– Oil on canvas – Prices start from $2125
– Mix media on paper – Prices start from $715
– Digital graphic or hybrid (traditional media with graphic manipulation). Price will be decided after project evaluation.
ILLUSTRATIONS: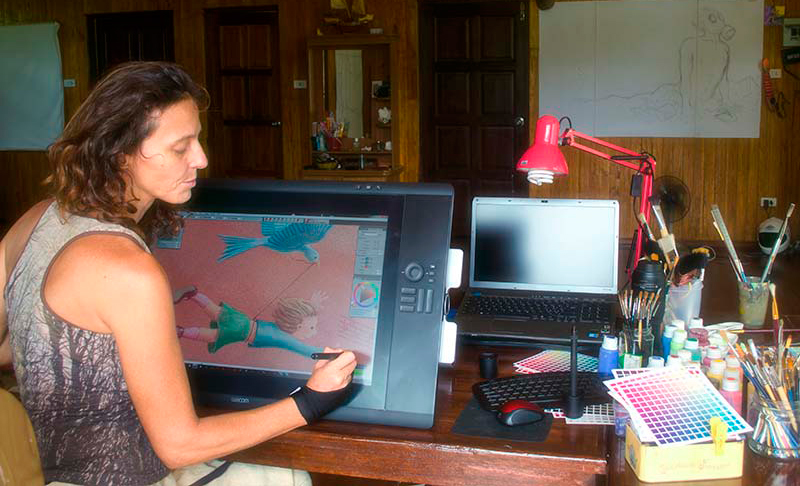 Paola is available to realize as well digital projects and traditional or digital illustration. She utilizes many techniques, from pencil, brush to camera and digital. Especially with ecological care. Final price quotes are determined after proper project evaluation.
You may commission original sacred art from PAOLA here.