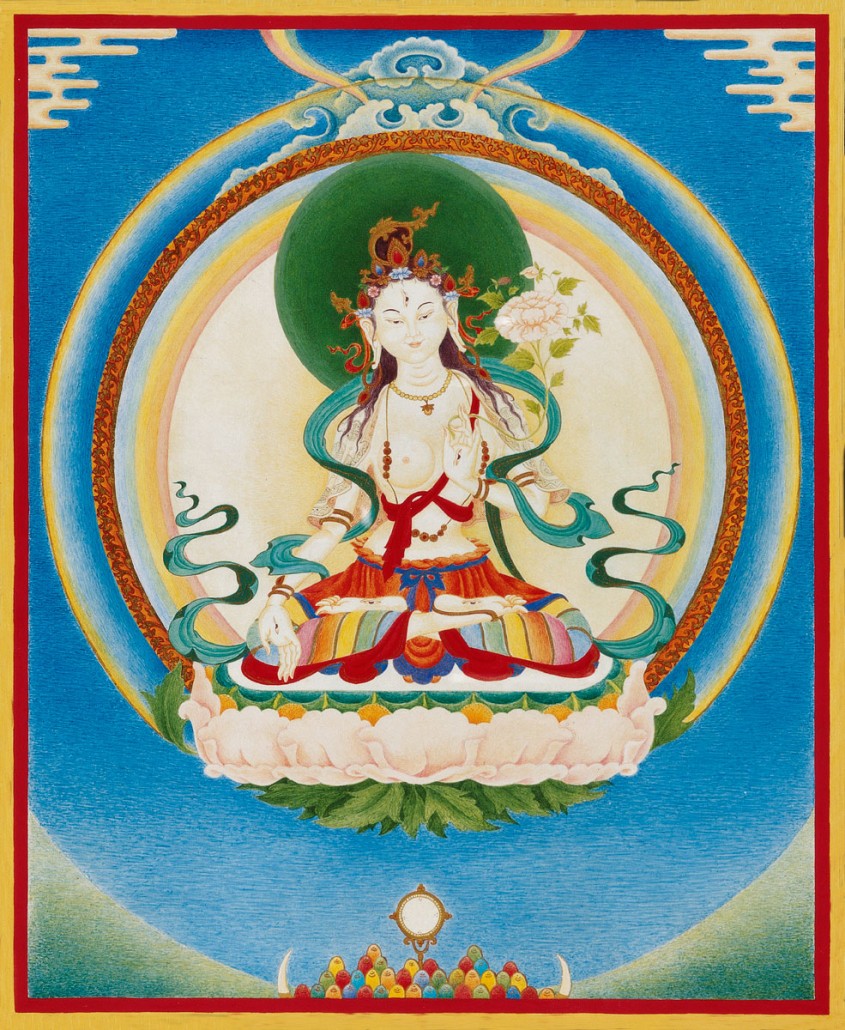 Paola Minelli: Commissions
Paola can realize commissions of traditional Buddhist iconography and other subjects, as requested.
One can request a deity or detail according to your wishes and preferred medium: Traditional thangka with pigments, oil on canvas, mixed techniques on paper, digital art, etc.
Prices of commissions is based on time and cost of materials. Paola takes exquisite, meticulous care with her execution of her paintings; for example, a very simple thangka with a single subject and simple landscape can take approximately one month.
The price of traditional thangka paintings it is not inclusive of brocade; it can be provided by special request.
There are two main bodies of work that Paola offers commissions for:
TRADITIONAL BUDDHIST ICONOGRAPHY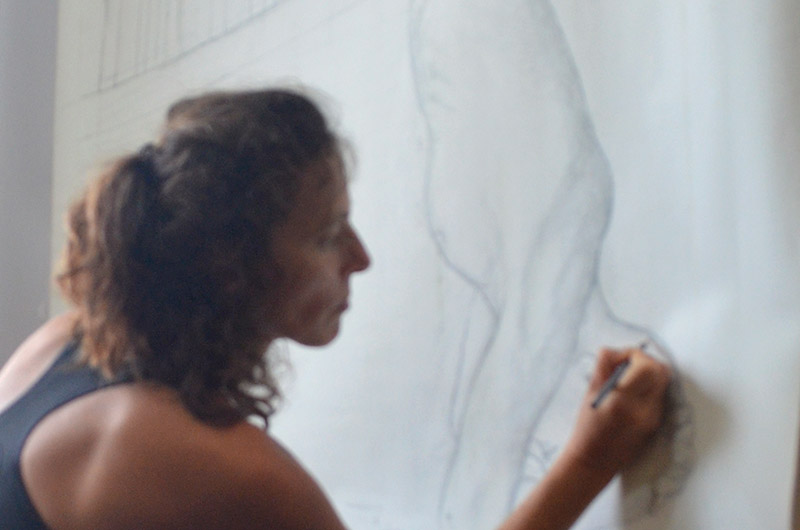 – Traditional Thangka by pigments (mineral, vegetal, high quality chemical) on canvas – Prices start from $3375
– Traditional thangka by acrylic – Prices start from $2125
– Oil on canvas – Prices start from $2125
– Mix media on paper – Prices start from $715
– Digital graphic or hybrid (traditional media with graphic manipulation). To be determined after project evaluation.
ILLUSTRATIONS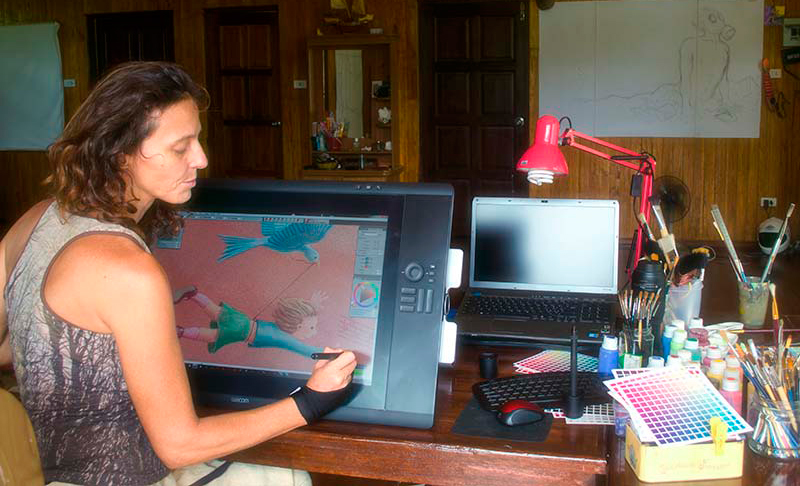 Paola is available to realize as well digital projects and traditional or digital illustration. She utilizes many techniques, from pencil, brush to camera and digital. Especially with ecological care. Final price quotes are determined after proper project evaluation.
Request a Commission
Thank you for your inquiry!
We'll get in touch with Paola and get back to you as soon as possible with details.