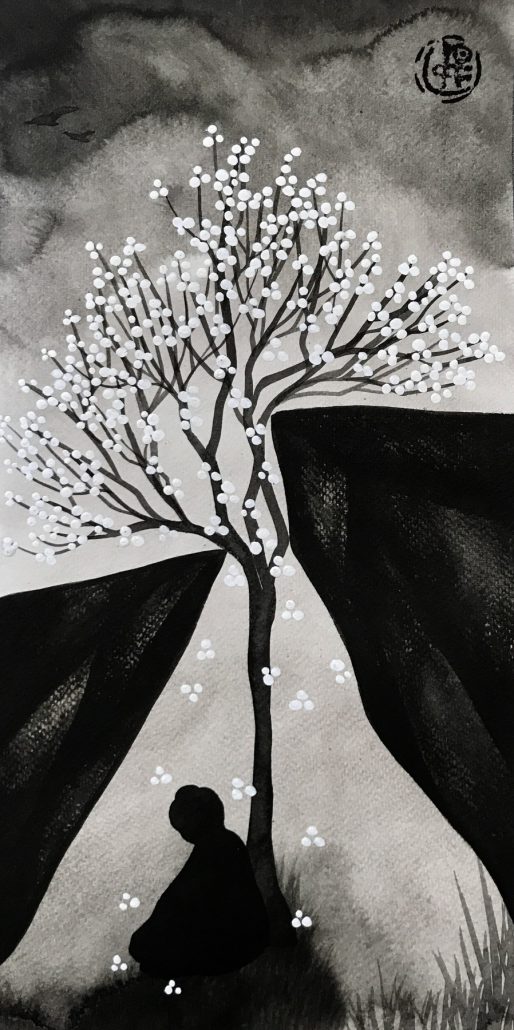 Yen, through her art, explores the mythical, the mystical, the spiritual and the fantastical aspect of life. Her works are inspired by her dreams, her aspirations, tales and impressions from her journeys around the world especially the Himalayas, and her own life experiences.
There is a narrative in each piece. In each of them, a sense of wonderment about her subjects which range from the natural to the supernatural realm. Yen works primarily with charcoal, Chinese ink and mixed media. Recently, she has been exploring watercolour and has come out with some very interesting and enchanting pieces which were very well appreciated.
Yen does commissioned work for individuals and corporate entities. You can reach her through this form if you are interested in commissioning an artwork.
You may commission original sacred art from YEN here.